Standard Porta Potty Rentals
Are you looking for a standard porta potty rental for a construction site or a sports complex? Porta Potty Pros is the best place to go when you need to find a great deal on a clean porta potty, no matter where you are located. With Porta Potty Pros you can expect to get not only the best customer service, but the best prices as well. Porta Potty Pros partners with local companies that offer fast deliveries and prompt service and cleaning of all porta potties on your construction site, because nothing is worse than an overflowing porta potty.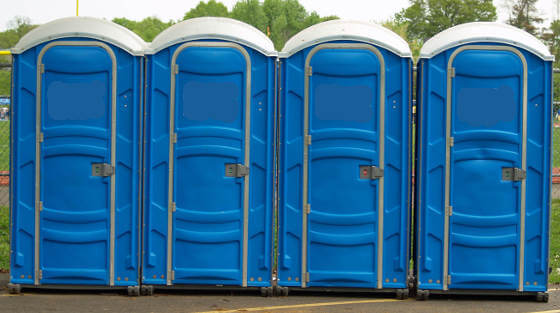 Construction Porta Potty FAQ
If you've never rented porta potties for a job site or anywhere else, you probably have a bunch of questions about the process. Here are a few of the most common questions that we get asked:
How Soon Can I Have a Porta Potty Delivered to a Construction Site?
Same day delivery is often available, but don't bank on it. It's a good idea to contact companies in your area a few days (if not weeks) before you need it to make sure the units you want are available when you need them, and to schedule a delivery time that works with your schedule.
How Much Does a Standard Porta Potty Rental Cost?
For one construction site porta potty you will typically spend around $100-$200 per month. Prices vary depending on your location, delivery and service fees, and what features you are looking for.
How Often Are The Porta Potties Cleaned and Pumped?
How often you need to get your porta potties cleaned will depend on how much use your units have. Many local suppliers will offer once or twice weekly pumping as well as once or twice a month for areas where units don't get much use.
Do I Need a Permit For a Porta Potty?
If you are keeping the toilet at a construction site then you probably will not need a permit, but it depends on your city rules and regulations. If you are planning to keep the porta potty at a residence or commercial location then you often will need to acquire a permit, but it's typically a very easy process. Call one of the companies listed in your area for more information about the rules and regulations in your area.