VIP & Special Event Porta Potty Rentals
Are you looking for a top of the line porta potty for a special event? Porta Potty Pros can help you get the best prices on vip porta potties throughout the entire United States. We know that our customers are looking for not only the lowest prices, but also the cleanest, most comfortable special event porta potty rentals available. Whether you are planning a surprise birthday party, hosting a large wedding reception or need a portable toilet for your office during construction, PortaPottyPros.com has the solutions you've been looking for.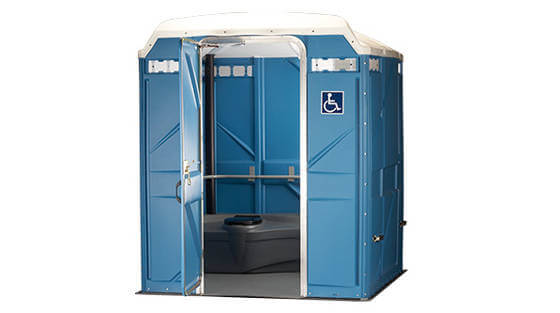 VIP Porta Potty FAQ
Here are some of the most popular questions customers looking for special event portable toilets ask us:
How Many Special Event Portable Toilets Do I Need?
The amount of units you will need will depend on how many people you have at your event, how long the event will last, and whether or not you are serving food and drinks.
How Much Does a VIP Porta Potty Rental Cost?
You Can expect to pay around $150-$250 for a special event restroom rental.
Do You Offer ADA Certified VIP Porta Potties?
Yes, ADA Certified porta potties are required for most events. The units themselves are slightly larger and they have hand rails installed for easier access.
Do VIP Porta Potties Flush?
Most special event restrooms do not come with running water, but you can upgrade to flushing units.